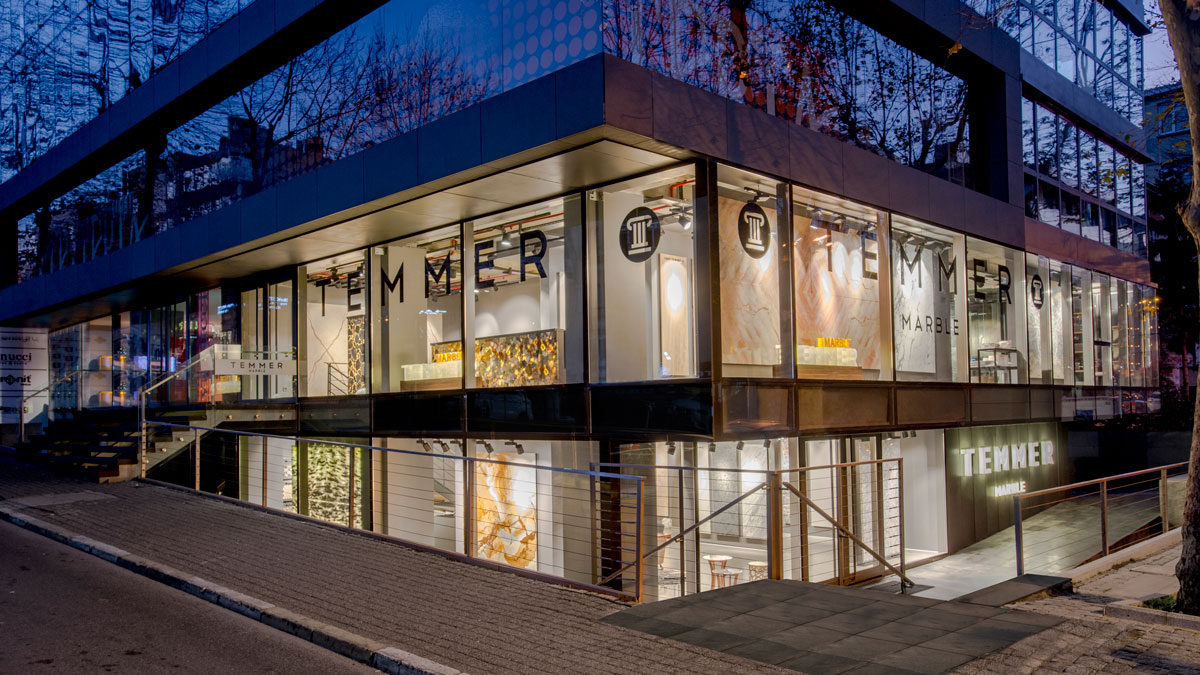 Temmer, brings marble to life by utilizing the world's most modern technologies, was founded in the city of Afyon in 1998.
The 42,000 m2 plant is situated on a land area of 107,000 m2 and has become the third largest facility of its kind in the world. It's completely computerized machines possess ultra modern Italian technology and have been integrated by Temmer with the latest advances in the rapidly developing Turkish machinery industry, thus fostering the development of the nation.
With its new generation technology of fully automated robot machinery setting it apart in the sector, Temmer ranked first among all natural stone companies in the use of Slab augmentation systems.
As it continues to initiate fresh investments in the new quarries, Temmer is simultaneously increasing its plant capacity, already among the world's largest integrated facilities, in order to keep pace with the high production rate of its quarries in Turkey.
Featuring a wide range of products, Temmer offers the sector new generation solutions for both standard and custom made products, which is in line with the world-class productions standards that exceeds even Turkish norms.
All this is made possible because of the Company's advanced technology and high quality standards, as well as the success of its sustainable production processes. Temmer produces marble in the form of blocks, slabs and cut-to-size products and exports to approximately 40 countries around the world, including United Kingdom, North America, Europe, Central Asia and the Far East.
Social Responsibility
Temmer processes natures greatest gifts of natural stone but also leads the way by supporting local projects and investing heavily in its responsibility towards nature. Temmer plants trees to give back and to maintain natural life with the collaboration of the TEMA Foundation in Turkey.